Welcome and good afternoon
KYOCERA Hardcoating Technologies provides premium coating solutions for machining applications, wear parts and some decorative components, where quality is priority.
Equipped with a HiPIMS (High Power Impulse Magnetron Sputter) coating chamber, the only one of this standard in the UK, Kyocera Hardcoating Technologies provides advanced coating technology to a broad spectrum of industries in the UK and across Europe, including solid carbide cutting tools and components used in stamping and punching. Our coating capabilities result in extremely smooth coatings with superb adhesion. Offering 4 types of PVD coating our specialist team can coat components which need to be super hard, super smooth and super sharp.
We also have a facility in North America with dedicated coating scientists and laboratory facilities. Through testing and development, both teams focus on the latest technical competence and coating techniques to bring a continuous stream of advancements to the market.
Competitive pricing comes as standard, along with highly professional service and ISO 9001 accredited quality.  To see a copy of our ISO9001 Certificate please contact us on info@kyocera-hardcoating.co.uk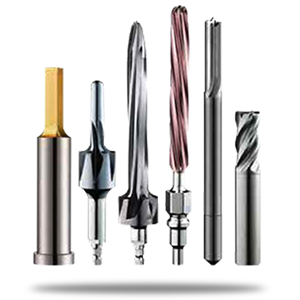 Latest posts
---
Our new updated brochure is now ...
---
Kyocera Hardcoating Technologies is ...